Silveredge values our independence in order to service our customers without bias. We evaluate potential relationships based on the direct value to our customers, to whom we owe our allegiance. These companies are organizations where such a relationship exists.

Stratum Global
Provider of RFID solutions. An organization with whom we partner for RFID solutions.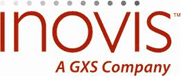 Inovis (Now GXS)
A well known product for EDI translation and related software. We know their product line well and can implement quickly.

LANSA
A provider of 4th GL language tools for the IBM i marketplace.  We have many customer successes using their products.

OTSC
Chicago's Off the Street Club has a long standing relationship with Silveredge and is our designated charity.  Visit their web site at www.otsc.org to see the value they bring to the kids on the west side of Chicago.