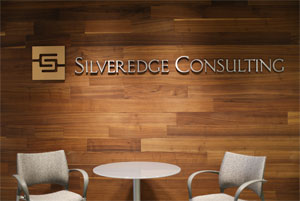 In business since 1987, we are comprised of two shareholders and a management team of experienced professionals.  We are proud of our technical team, which is dedicated to your success and pledged to exceed your expectations.  In an industry where consultants average two years at an employer, half of our employees' tenure exceeds ten years, with one third having less than five years on staff.  We retain talented people with the right core values and we continue to hire to maintain diversity.  Silveredge is a certified Women's Business Enterprise.
Our Leadership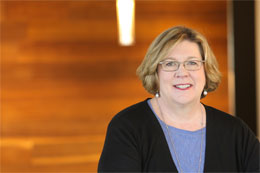 Sue Boers
President and Shareholder
Sue is President and majority owner of Silveredge and has over 30 year of experience in the IBM i and AS/400 market. Sue is one of the original founders of Silveredge in 1987.  She began her career in the technical side of IT Consulting and the original intention was for her to continue her technology consulting career at Silveredge.
With her accounting and financial background, it was natural that she assume responsibility for the sales and administrative functions of the firm at inception.  This ultimately resulted in her election as President of Silveredge in 2001.  Later she became the majority shareholder.
Sue is always looking for new opportunities to grow and develop the business as well as improve the practice of the company.  In addition to setting goals and providing strategic direction for Silveredge, Sue manages the most important resources – Silveredge clients and staff.  She directs all activities with regard to technical IBM i and network resources necessary to service our clients.  Sue has responsibility for all of the company's financial, operational, administrative and HR decisions.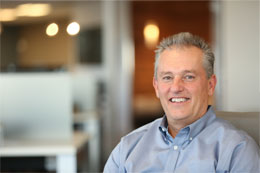 Ambrose Marton
Shareholder and Executive VP
Ambrose is an owner and Executive VP at Silveredge and has over 30 years of consulting experience in the IBM i and AS/400 market. Ambrose provides management and technical consulting services for clients in a wide variety of industries and is responsible for project management for large engagements.
His degree is in Industrial Engineering, with early experience at Anderson Consulting.  A highly skilled project manager committed to the IBM i, the bulk of his time is spent providing cost effective solutions to customers through the whole system development life cycle.  Ambrose has worked on literally hundreds of customer engagements, and has deep knowledge in metals, manufacturing and distribution and health care sectors.   In addition, he provides career guidance to Silveredge consultants in pursuit of professional development.